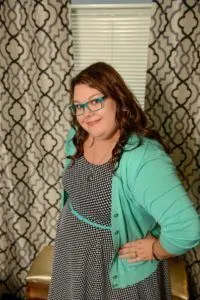 M
y education consists of an Undergraduate degree in Family Studies and a Master of Counseling with and emphasis in Marriage and Family Therapy both from Western Michigan University. I have been a Licensed Professional Counselor in the State of Michigan since 2012 and was a Licensed Associate counselor in the State of Arizona from 2009-2012. Most of my career has included working with children, adolescents, and their families in different communities and environments in Arizona, Nevada, and home-based services in Michigan.
I have worked treating a variety of disorders and difficulties including adoption issues, reactive attachment, trauma, abuse, self-harm, and suicidal ideation. I have enjoyed working with teens who have traits of personality disorders while helping them develop the skills they need to overcome their struggles. People of all ages have an amazing ability to learn new things and process their world in remarkable ways. I feel each person should have the opportunity to heal from the trauma suffered and move forward to their happiest and most productive life.
My passion is to help people to process their trauma. I desire is to provide an environment for children, adolescence, and their families to learn the skills they need to handle the experiences that they have encountered so that they no longer hindering daily lives. You will find that I provide a safe place to explore and examine becoming the best version of you.
Schedule an Appointment with Danie Duron


Presentations

Here you will find a list of presentations I've done for schools, mental health organizations, churches, and other agencies.
Teaching Mindfulness to Adolescents and their Families
Emotional Regulation: Teaching Healthy skills to Adolescents and families
Interpersonal Effectiveness: Teaching Teens and Families How to Have Effective Communication
Distress tolerance: Teaching ways to "deal" to teens and families
Treating Adolescent Trauma: A Look at the Use of EMDR, TF-CBT, and/or DBT to Help Adolescents Heal
CID and A-TIP the CPR of trauma

Specialty Training
It's important to me to continue my education regarding topics that will keep me knowledgeable and trained in the areas that best serve you. Here you will find areas that I specialize in and continue to maintain a high level of expertise.

Advanced Dialectical Behavioral Therapy 5 days (DBT), DBT Institute of Michigan
6-Day Eye Movement Desensitization Reprocessing (EMDR), EMDR Consulting (Certified) (Consultant in Training)
Practical Strategies for Treating Problematic Dissociation and Regression in Children/Teens 6 hours
Beyond Desensitization: EMDR to Expand the Window of Tolerance with Children/Teens 4 hours
Integrative Parenting: Strategies for Raising Children Affected by Attachment Trauma 10 hours
Integrative Attachment Trauma Protocol for Children/Teens: EMDR Component of IATP-C 12 hours (Certified)
Attachment-Trauma Specific Interventions for Families: Integrative Protocol (IATP-C) 8 hours (Certified)
MID: Integrating the Multidimensional Inventory of Dissociation into Clinical Practice 6 hours
Agate Institute: The EMDR Master Series with Ana Gomez PART 1 -Stabilization & EMDR Preparation Strategies with Children 2 hours
Trauma Focused – Cognitive Behavior Therapy (TF-CBT), 10 hours of training through National Child Stress Network
Play Therapy
Suicide Prevention
Professional Affiliations
I have chosen to be affiliated with these organizations because they provide research and trainings that are pertinent to my areas of expertise.

Contact Me
Emergencies: If you are experiencing an emergency or if your need is of an urgent nature, please call 911 or go to your local hospital. Contacting me does not constitute a client therapist relationship unless you are a regular client who is being seen by me in my office.
Inform the 911 operator that this is a psychiatric emergency.
Ask for police officers and first responders trained in crisis intervention or trained to support people and families experiencing a psychiatric emergency.
US Suicide Prevention Hotline: 988

1-800-273-TALK (1-800-273-8255)
1-800-SUICIDE (1-800-784-2433)
1-888-SUICIDE (1-888-784-2433)
1-877-SUICIDA (1-877-784-2432) (Spanish)
MY SPECIALTIES
Specialties
Anxiety
Attachment Disorder
Borderline Personality
Post Traumatic Stress Disorder
Self Injury
Issues
ADHD
Anger Management
Anxiety
Attachment Issues
Behavioral Issues
Bipolar Disorder
Borderline Personality
Coping Skills
Depression
Mood Disorder
PTSD
Self Esteem
Self Injury
Sexual Abuse
Suicidal Ideation
Trauma
Ages
Children (6 to 10)
Preteens/Tweens (11 to 13)
Adolescents/Teenagers (14 to 19)
Adults

Treatment Orientation
Cognitive Behavioral Therapy (CBT)
Dialectical Behavioral Therapy (DBT)
Eye Movement Desensitization Reprocessing (EMDR)
Integrative Attachment Trauma Protocol for Children (IATP-C)
Play Therapy
Modalities
Individual
Group
USING YOUR INSURANCE?
If you decide to use your insurance benefits for "behavioral or mental health," contact your insurance company and ask the following questions:

Do I have outpatient mental health benefits?
Do I have a deductible to meet for in or out of network benefits?
If yes, how much is your total deductible?

If yes, how much of the deductible has been met?

Can I be seen by a LLMSW, LMSW, TLLP, LLP, LLPC, LPC, LLMFT, LMFT, or PhD?
Does my insurance allow supervision by a PhD or LMSW?
Is my therapist in or out of network?
If my therapist is out of network, what will my insurance cover for out of network services?

How many visits am I allowed per year?
If there a limit on visits, how many have I used already?

What is my policy plan year (i.e., January to January or September to September)?
Do I need a referral or authorization in order to be seen for therapy or testing?
Will my insurance cover individual and group therapy are on the same day?
What is my copay amount per session?