Steven Boylston is Equipped with over 17 years of successful industrial engineering experience. He specializes in improving processes for organizations and teams of varying sizes, industries and perspectives. Originally from Grand Rapids, Michigan, Steven holds a Bachelor of Science degree in Industrial Engineering and Master of Science in Engineering Management. His educational and professional background have set him up perfectly to pursue his passion for helping to support small business growth all while continuing to climb the ladders within the organizations that he is fortunate to collaborate with full time. Steven has worked with multiple Fortune 500 global organizations and is currently the Director of Process Improvement for a national healthcare company. Outside of work, Steven spends much of his time with his wife and daughter, always finding a new adventure!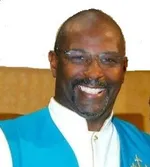 Tony F. Thomas obtained his BBA from Oklahoma Panhandle State, MBA from Indiana Wesleyan University, and MTh from Regent University. He worked as project manager and store manager in Indiana, Minnesota, and Florida before calling Michigan home. For the last 16 years he has served as Pastor in Michigan; at Christ Temple Cassopolis for 10 years, Christ Temple

Kalamazoo for 6 years, and concurrently Bethlehem Temple Church Springfield for over a year.

Serving, supporting, and helping others is nothing new for Pastor Thomas. His grandmother instilled in him the importance of sincere concern for people and family and he takes pride in carrying on that legacy. In addition to pastoring two churches in Michigan, being a husband and the father of three children who keep him busy, he has served on the Advisory Board for the NDC of PAW, FIMR Board Member of Kalamazoo County, and on the Singing Sands Girl Scout Board.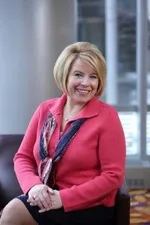 Impacting one person's life is an accomplishment – what about 20,000? That's how many people Bridgett Tubbs-Carlon estimates she has impacted through the 18 child care schools she has opened as Founder/CEO of Gilden Woods Early Care and Preschool. The family of schools, along with sister-company AppleTree Early Care and Preschool, provide high quality infant and toddler care, preschool, before- and after-school care and summer camp to children ages 6 weeks to 12 years old in a safe, nurturing, educational environment. Children learn, play, and develop at their own pace and their unique abilities are discovered by highly qualified teachers using research-based age-ppropriate programming and curriculum.

In June 2015, Bridgett was named Entrepreneur Of The Year® 2015 for the Education and Training Category in the Michigan and Northwest Ohio region. "It is a privilege and an honor to watch children grow and learn and become fascinated by knowledge at a young age as we prepare them to become life-long learners," said Tubbs-Carlon.

The newest Gilden Woods' school opened July, 2016 in New Hudson, MI and three more schools are scheduled to open in Michigan in 2017.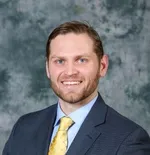 Geoffrey Sadek, a Grand Rapids native is a Certified Financial Planner® with Argus Financial Consultants. As an advisor to families and small businesses in the community, Geoff's emphasis is on creating environments that foster wealth-building behaviors. He received his Bachelor's of Science from Grand Valley State University. He serves on the Grand Rapids Mayor's Millennial Advisory Board and the Grand Valley Rowing Alumni Association Board.

In addition to his background in finance, he also has spent the last decade actively involved in coaching athletics, coaching rowing both for Grand Valley State University and Forest Hills Central High School. In 2016, Geoff founded the Ada Rowing Club for junior athletes. Geoff and his wife, Nichole, reside in Kentwood.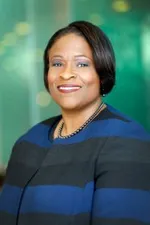 Dr.Lisa Lowery is a native of Grand Rapids and a graduate of Ottawa Hills High School. She attended Michigan State University receiving her Bachelors of Science Degree in Microbiology, with Honors. Dr. Lowery then went on to receive her medical degree from the University of Michigan Medical School. After medical school, she completed a combined Internal Medicine and Pediatric Residency program at Spectrum Health-Butterworth Michigan State University/Grand Rapids Campus. Her desire to work with young people led her to complete a subspecialty research fellowship in Adolescent Medicine at the Johns Hopkins University in Baltimore, MD. Her research during her fellowship concentrated on sexually transmitted diseases and reproductive health. While at the Johns Hopkins, she obtained a Masters of Public Health in the Department of Population and Family Health Sciences with a Certificate of Concentration in Maternal and Child Health.

Currently, Dr. Lowery is an Adolescent Medicine specialist at Helen DeVos Children's Hospital-Spectrum Health Medical Group. She has been on faculty since July 2004. Dr. Lowery also serves as Adolescent Medicine Section Chief; Division Chief of HDVCH Pediatrics Specialties; and an Associate Program Director for the Combined Internal Medicine Program Michigan State University/Grand Rapids Campus. She is an Associate Professor Michigan State University College of Human Medicine Department of Pediatrics and Human Development. In December 2016, she obtained her CPE- Certified Physician Executive from the American Association for Physician Leadership

She is the president of West Michigan Medical Society/National Medical Association and serves on the Grand Rapids Urban League Board of Directors and the Michigan Eating Disorders Alliance Board. In Summer 2018 started serving on the Cherry Health Foundation Board and the Kent County Community Health Advisory Committee.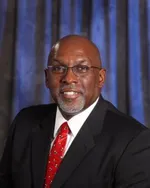 Randy Moore earned his master's of Business Administration from Indiana Wesleyan University and his bachelor's in Business Management from Indiana State University. He has also served as an adjunct professor at Indiana Wesleyan where he has taught classes on management theory and philosophy. Mr. Moore is president of Iowa American Water, the largest investor-owned water utility in the state. In this role, he reinforces and strengthens customer, regulatory and local government relationships, drives operational and financial results and is the principal external contact for American Water in Iowa.

For over three-and-a-half decades, Mr. Moore has used his diverse water utility experience to serve in a variety of leadership roles at American Water operations in Indiana, Ohio and Iowa, serving in operational management positions, key contact for 17 different cities, served as director of operations, and guided 118 employees in eight districts. In addition, he worked for Earth Tech, where he oversaw a team of approximately 150 employees who delivered water service in the United States and Canada.

Mr. Moore is a member of the American Water Works Association and the National Association of Water Companies. He serves as a member of the U.S. Environmental Protection Agency's National Drinking Water Advisory Council (NDWAC). He currently serves on the Board of Directors of The Quad Cities Community Foundation. Mr. Moore is a member of the Davenport Rotary Club. He was recently appointed a commissioner on the Davenport Civil Rights Commission. He was also appointed to the State of Iowa's Civil Rights Commission by former Governor Terry Brandsted.