A Time of Reflection: Celebrating 10 Years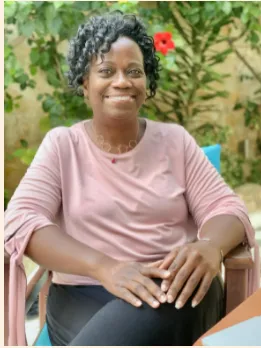 Like yanking your hand away from a hot stove, pain pushes us to move. Winter of 2012, my sister suddenly fell into a coma and passed away. A month later, my mother had a stroke that drastically changed the quality of her life and ultimately, her presence in ours. When I opened Adolescent & Family Behavioral Health Services in May of 2012, it was because I could no longer afford to stand still. After all, life was fragile, and each day too important to waste. I could no longer delay the calling on my life to support others, knowing that they were waiting on me to be in place. It wasn't the perfect time, not that one exists. Life will, without fail, present reasons and excuses to keep us from where we know we're meant to be. Every first step will always feel like a leap of faith.
Amazingly, that leap felt small in some ways and large in others, due to the divine nature of the way things seamlessly fell into place, as well as the support of my family, my church, and my friends. They never once doubted me, even in the moments I may have doubted myself. And in the midst of grief and loss, God opened doors and we stepped through them together
We first opened our doors at 3501 Lake Eastbrook Blvd, and after three renovations and expansions decided it was finally time to have a building of our own. Believe it or not, I'd actually planned to be in practice all by myself, but the need was and is so great. (And of course, God had other plans.) What started as a three-office suite on Lake Eastbrook has expanded to a thirteen-office building in Grand Rapids and a five-office building in Holland.
Throughout our time, we have had clients drive from all sides of Michigan and even out of state to utilize our services and our AFBHS specific groups, such as our Family Matters program. While it was not my original plan, if we live long enough, our visions and dreams are required to arise to the moment. We are so thankful and proud to offer hope to those who need it, far and wide. The growth that AFBHS has experienced is bigger than me and not about me. So many people and clients trusting me and this practice has made the growth possible. That trust is not something I take for granted.
I am also thankful that it is not just our awards, programs, training and skills that set us apart. It is having a fabulous team of therapists along with an administrative team that help us not only set the bar but be the bar. The level of commitment our team has to clients and each other never ceases to be a source of inspiration and drive.
Arriving at our ten-year mark is a time of reflection and celebration. Sometimes I am so busy working that I forget to acknowledge all that it took to get this far. This practice is everything that it is because of all of those who have sowed into it along the way, and if I took the time to list them, this letter may go on fifty more pages and I just don't think anyone would keep reading it.
To those who have prayed for me, challenged me, carried me, and in a nutshell—cared for me enough to believe I was enough, to those who fought for me to be my best, you have no idea how much you and this milestone mean to me. AFBHS would not exist without you!
Cheers to ten years! We'll be celebrating throughout all of 2022 and have exciting events and announcements on the horizon. If you are reading this, please know we are blessed by you, all of you. Stay tuned!
Sincerely,
Dr. Valencia Agnew